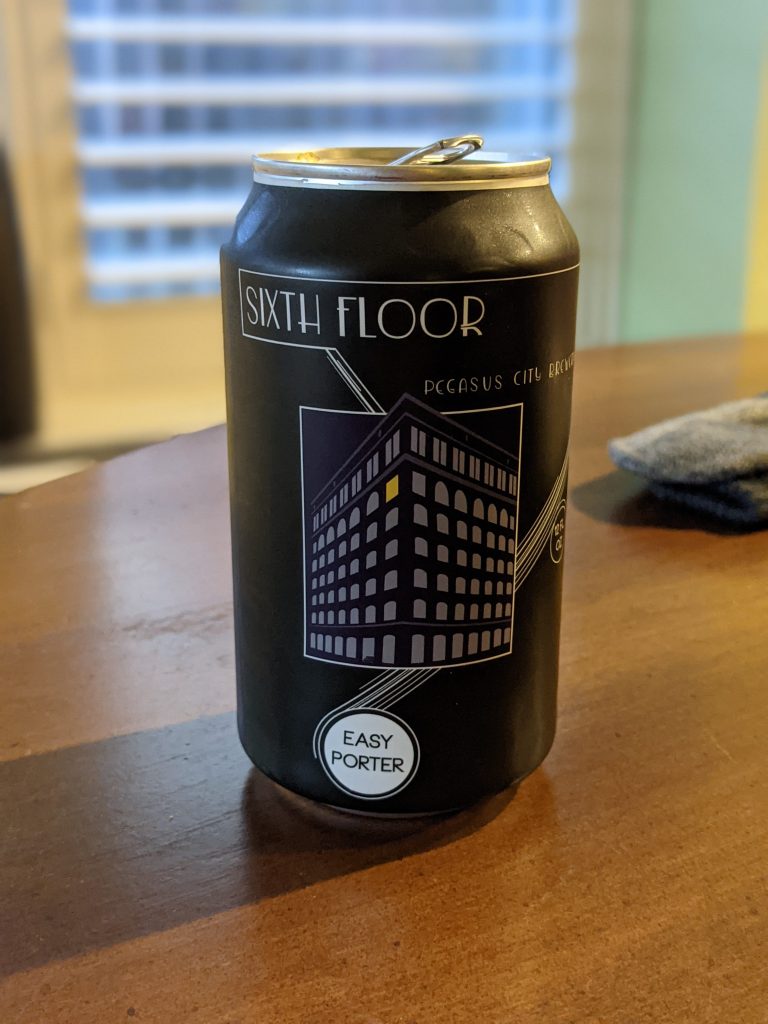 Last year I talked briefly about the yearly advent calendar that my wife puts together for me. This started four years ago as a substitute for bigger presents on Christmas day and has continued since. Because let's be honest, it takes a lot more heart and soul to put this together year after year than to buy a present. At least that's how it feels in my head.
The most impressive part is that she has managed to find 25 beers every year that I've never had. Not that there aren't thousands of beers to choose from, but the selection in our area can be found lacking sometimes without spending serious cash per.
Anyways! I'm pleased to say that she's outdone herself this year. She threw out her previous thrifty'ness and put together 25 beers whose average cost is more than four dollars. That's quite the feat for her. In any condition, that leaves me quite excited.
Let's get cracking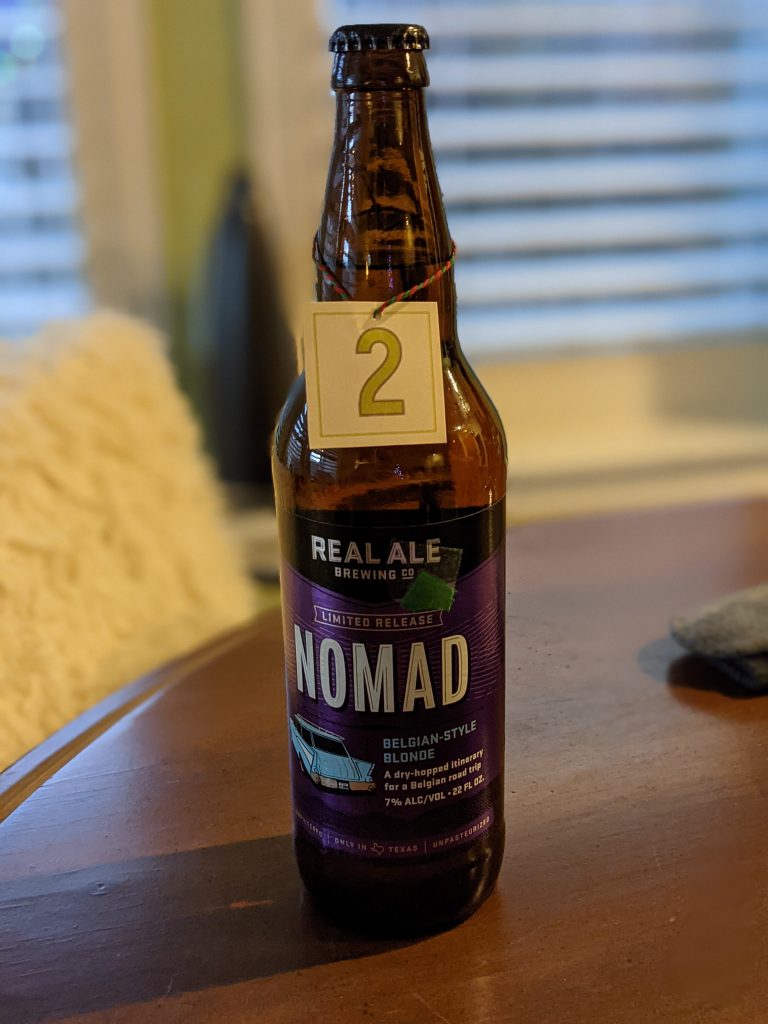 I'd like to note that my wife ordered the beers from lowest average rating to highest, using the app Untappd. In addition, it's tradition to enjoy the beer-everages in the order they are opened.
First up is the Sixth Floor Porter by Pegasus City Brewery. I have a soft spot for porters and this one was particularly creamy. Not bad for the first! I rated it a 4/5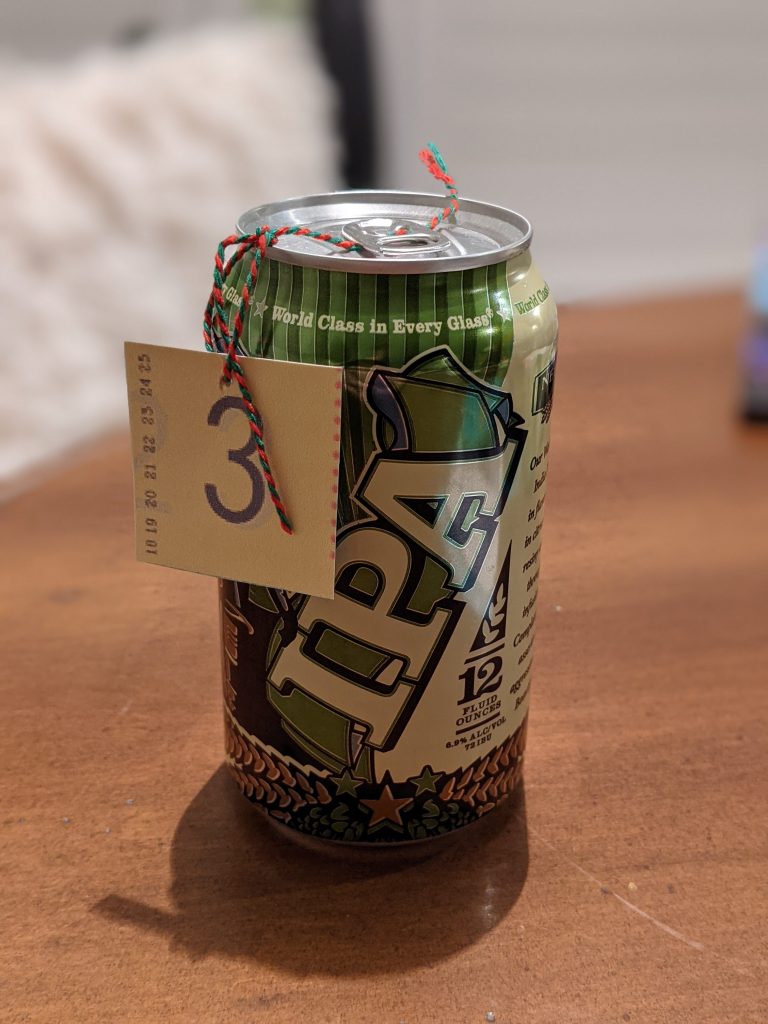 Second up is the Nomad by Real Ale Brewing Company. You know, this one surprised me. I have tended to really enjoy every beer I've had from them, so it was a bit of a surprise to find myself having a relatively tasteless beer compared to their normal offerings. Still, it was pleasant on the palette. I rated it a 3.5/5
Third on the list is the IPA by Nebraska brewing company. I'll come straight out and say there was nothing I particularly enjoyed about this one. I don't mean that in a spit-it-out kind of way, just that it wasn't able to distinguish itself from its peers. I rated it a 3.25/5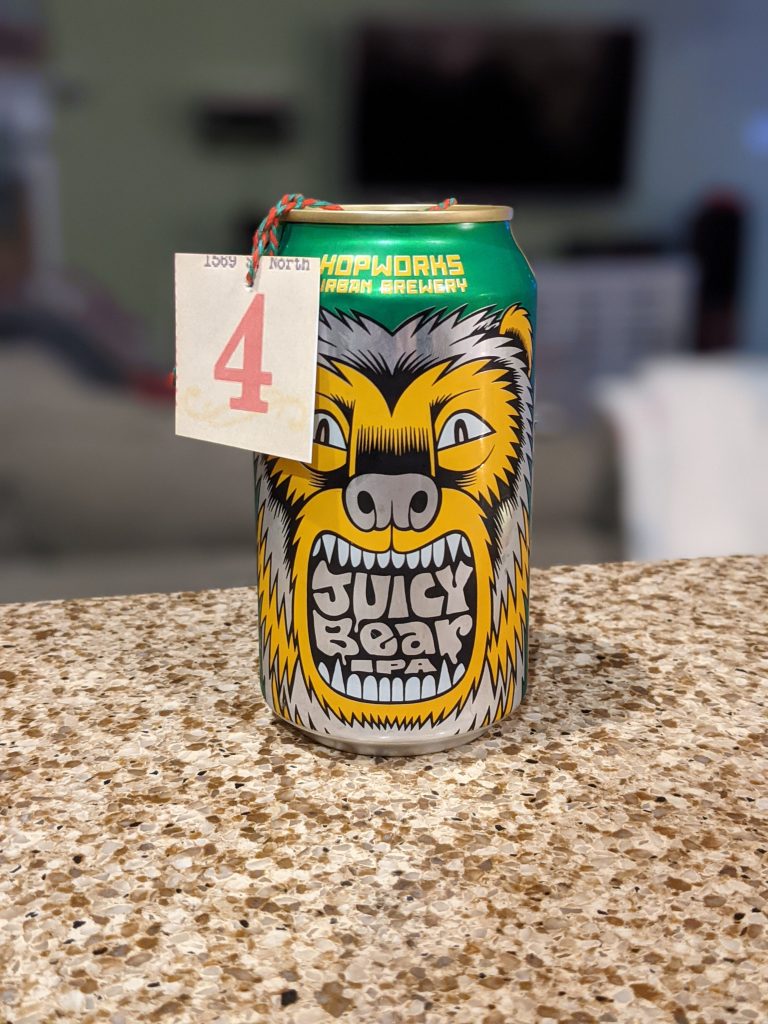 Fourth is the Juicy Bear IPA by Hopworks Urban Brewery. Bonus points for the great artwork on the can. I honestly don't think enough breweries give this the thought it deserves. Just like in any other facet of life, it catches your eye and I think that goes a long way. I rated it a 3.75/5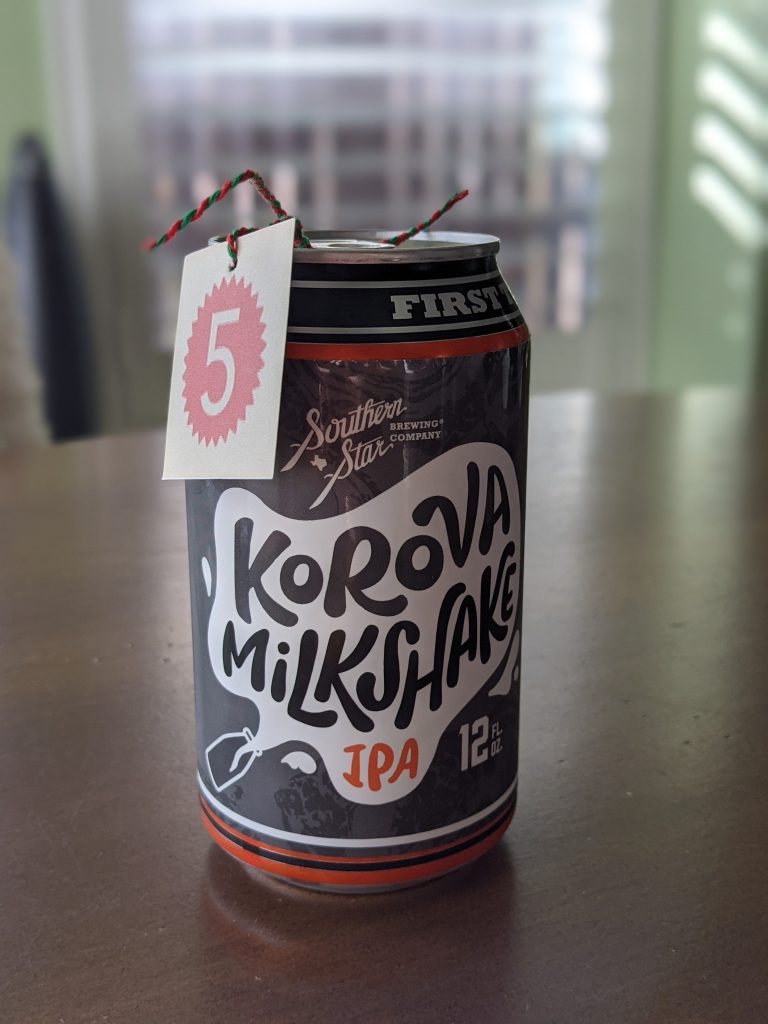 Number five is my favorite so far. And I'm surprised by that. Look, I enjoy a good milkshake IPA every now and then but I never expected one to be preferring it to others in the line-up. It was hoppy, yet smooth. There was a touch of sweetness that didn't overpower the other flavors. You can't see it, but I'm shaking my fist at my wife for her tastes rubbing off on me. I rated it a 4/5
Last up that I've tried thus far is number six, Luponic Distortion #17 from Firestone Walker. Only my close friends would know this, but I've had every iteration of Luponic Distortion since the first in 2016. Wow, has it really been four years?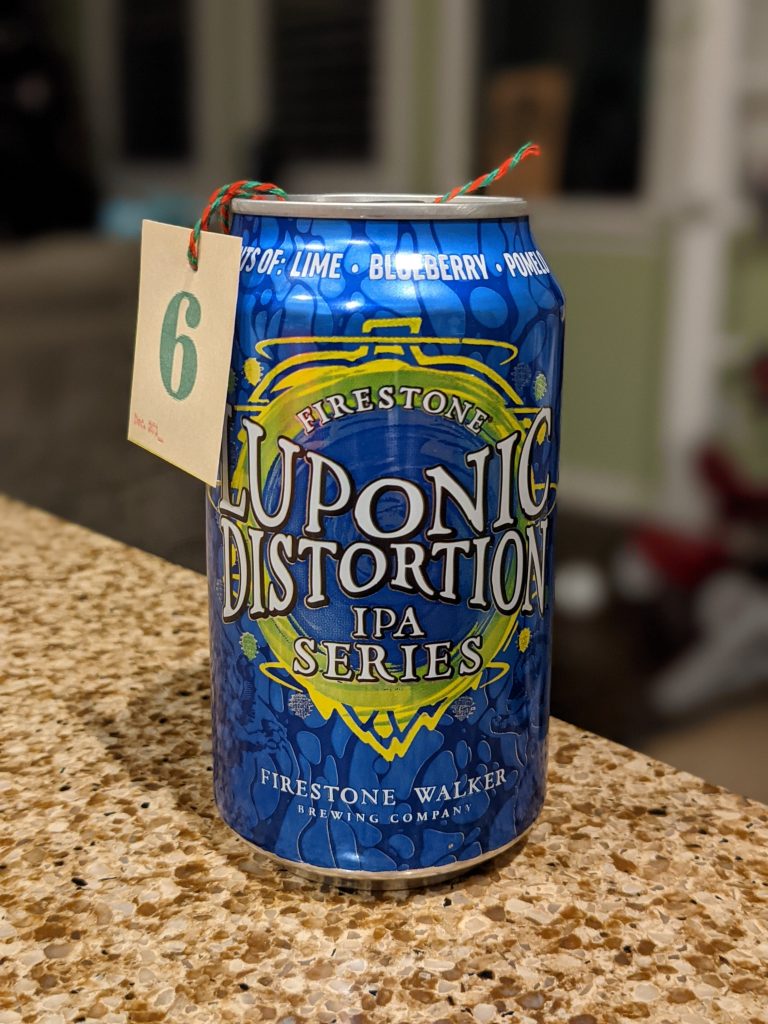 Anyways, unfortunately I feel that while it's nice to see Firestone trying newer flavors, the overall quality of the series has seen a slight decline since the first few releases. Maybe that's due to my expectations, but it's just how I feel. This seventeenth iteration was better than a few of a the previous – the fruitiness really came through and it helped balance the hops. Overall, I gave it a 3.5/5.
Alrighty, that brings me to a close for this week. I hope to be back next week sharing the beers I've opened and tried.
Cheers!