I'll be honest that I wasn't expecting an album to drop from Odesza, let alone a collab. So, this was a wonderful surprise that I was happy to indulge in.
Prior to this album dropping, I didn't know who Yellow House was. I was quite delighted to find a new artist whom I can support.
The System
I'll make this quick. The system supporting this listening session today is a mix of reference and, well, not reference components.
First in the chain is my beloved Rega RP10 Turntable feeding a Rega Aria phono stage. This is, in turn, feeding my Rega Osiris. Definitely titans of the front-end and amplification stages. Someday though, I'd still love to get my hands on a better phono stage like the Aura.
Finally, I'm using my trusty Q Acoustic 3050i Floorstanding Speakers. I know it doesn't need to be said, but these provide the right balance of sound and durability. Because, you know, I have kids and they like to run into speakers. Not sure what I'd do if they ran into my Rega RS10's.
Music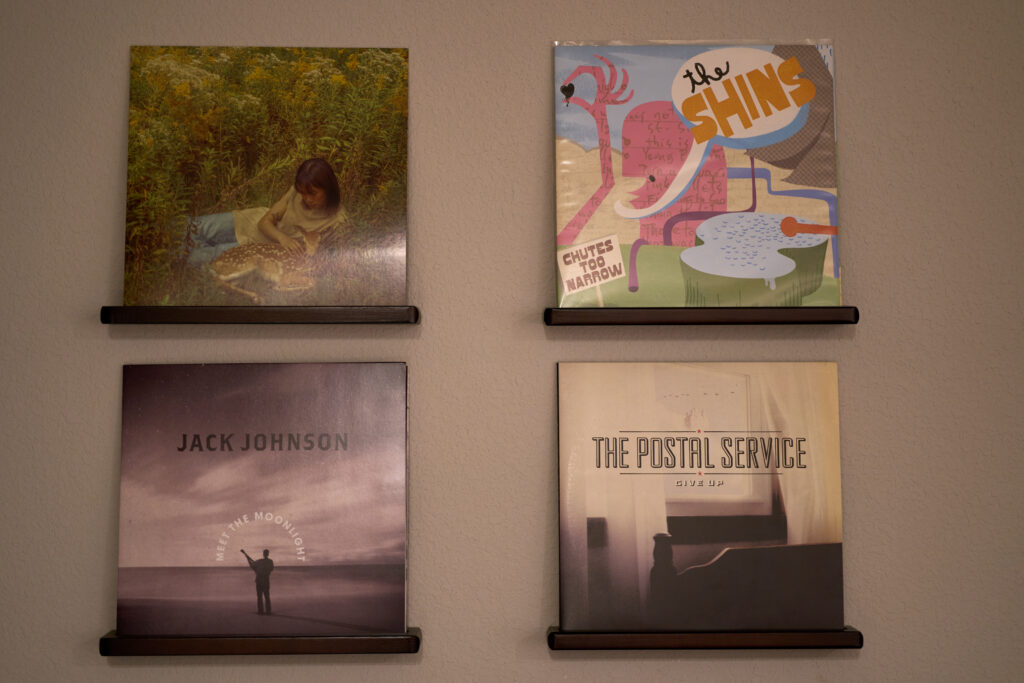 The first time I listened to the album, I remember being surprised by how short it was. Yes, it's an EP for sure.
The first track, Dissolved in a Daydream didn't really stand out to me, though I imagine this was the purpose. It sets up the mood for the rest of the album.
Easy Money is where the true album begins in my opinion. As expected of a collab, it's mixed in styles. Instead of saying that this track sounds more like one or the other, it goes back and forth. Some sections sound very Odesza while others a bit more Yellow House. The bass line slaps and the vocals are seductive.
If you asked my wife, she'd tell you it sounds like every other "electronic" song out there, but that's just because melodic beats – as found in this track – cause her to zone. I can understand this… it's great music to listen to when you are in the zone and trying to get work done.
I love the next track. It's probably my favorite on the album and it entirely comes down to the beat/rhythm. Aptly named Waiting Forever, I wanted the track to go on about that long. If I'm purely talking about the lyrics, I think this is the standout. For being so deep in meaning, it almost doesn't match the electronic style of Odesza. Just as you'd expect after the previous track though, the collab really shines through.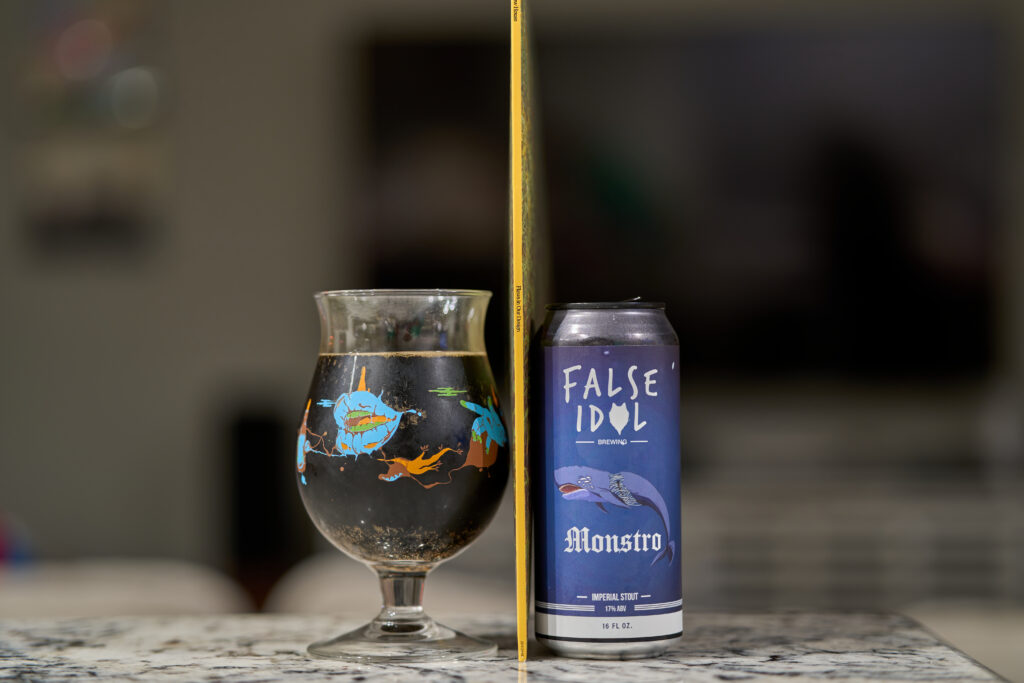 Heavier is just that. The beat is a bit darker. And, you know… the lyrics for the last few tracks have been pretty heavy in their meaning. Melodic and seductive as the vocals are, it's hard to ignore the topics. That said, purely talking about the music, it's just as good as the previous two tracks. Stereo balance is great and feelings are conveyed well.
For having three tracks in a row of pure electronic joy, Undone takes a step back while still retaining the sound signature of the two artists. For Odesza, it reminds me a bit of their sophomore album. Not quite the same, but more tending in that direction compared to previous tracks.
Flaws in our Design, the namesake track is also a step back in time for Odesza. But it's pure joy and will probably be one of the more loved tracks as time goes on.
The Beer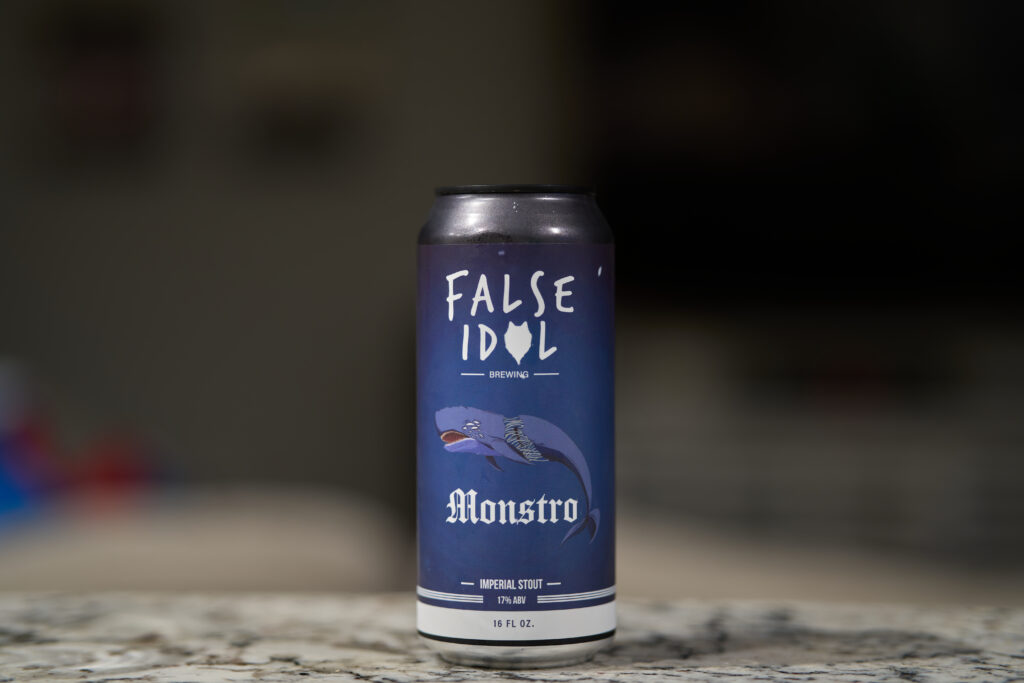 The beverage of choice this evening was gifted by a friend. I'll be honest that it wouldn't have been my first choice purely due to the high ABV of 17%. Thus, I present to you False Idol's Monstro, an imperial stout said to have hints of vanilla and pistachio.
Upon first pour, it was honestly a bit much for me. It didn't do much to hide that great alcohol content. That said… it mellowed out as it warmed up giving me much more of the vanilla that was initially promised.
As it warmed up further, it grew on me. It really is a beer meant to be enjoyed closer to room temperature – not quite there but way better than fresh out of the fridge.
Overall, I ended up giving it a 4.5/5 with the note that this is definitely a one-n-done type of beer. I woke up the next morning with a headache… no amount of water could have saved me for that.