Leon Bridges has always been one of those artists that I secretly loved. Well, it's probably not that secret since his song "Coming Home" was what my wife and I danced to. In an age where most music listened to is pop or rap, Leon brings a fresh dose of soul that isn't often heard in the mainstream today.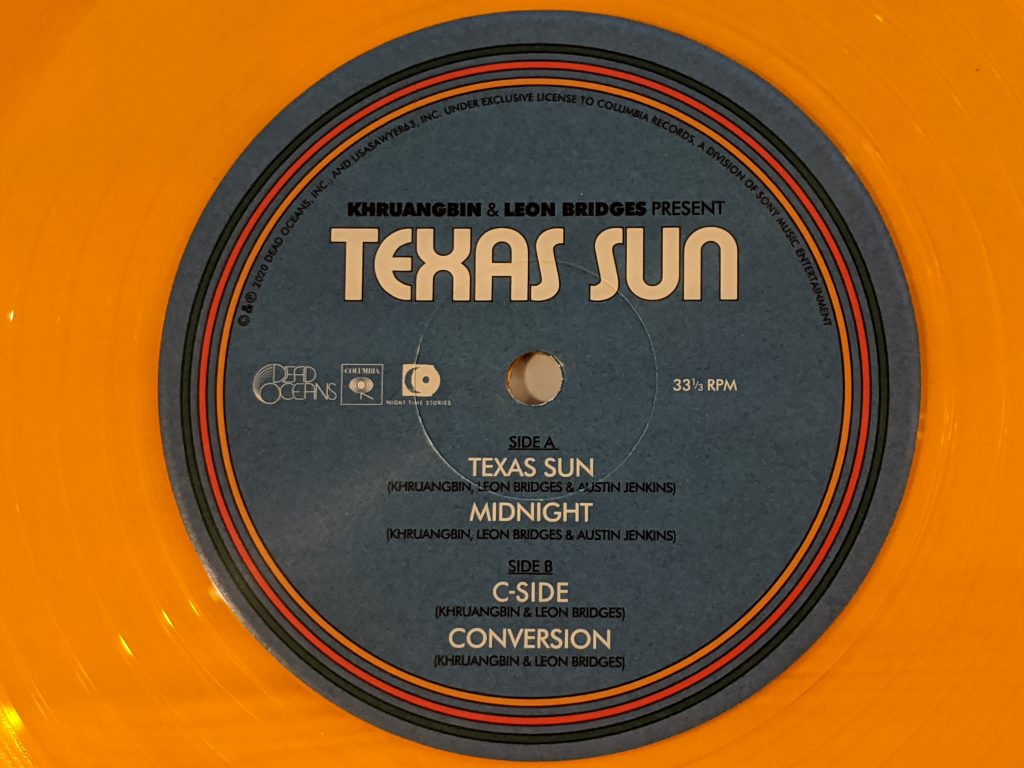 For this combo review, I look at the newly released collaboration album between Leon Bridges and Khruangbin while pairing it with an equally delicious pale ale by Cigar City Brewing. If I'm being honest, I had no idea who Khruangbin was prior to this collaboration. And while we're speaking the truth, I probably butcher their name every time. So, prior to dropping the needle, I fancied myself some of their music to get a feel for what this LP would sound like.
Within a few tracks, it was easy to see how the two would work out. What Leon provided in vocals, Khruangbin had in spades for their instrumental work. Surely, in my mind, this was going to be a combination of the perfect storm of voice and instruments.
Vinyl Versions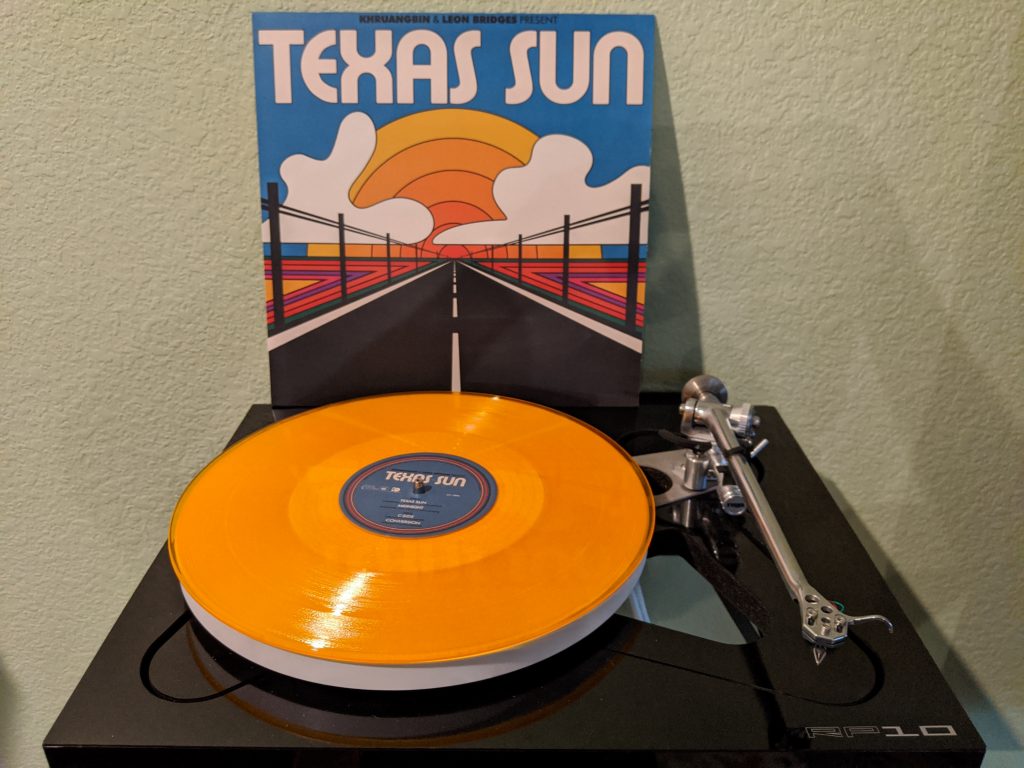 I thought I'd make a quick note that there are several versions of this album available. I count five, including the standard black version. I picked up the semi-translucent pressing, not because I think it looks the best, but because it was the cheapest. Don't get me wrong, it looks great in person! But it was also cheaper than the standard black version. Interesting…
The album comes with a download card. I didn't use mine because I had bought a digital copy of the album, but I imagine the digital download is good for an mp3 download, like most others. I can't wait for the day when lossless downloads are offered with vinyl purchases. That will be the day!
Listening Notes
Onto the best part, listening to the actual album. The opening song is also the album title, and instantly the song begs to be turned up. Goosebumps ran up and down my body as the intro led to drums and the wonderful guitar-work. It sets a mood that demands you kick your feet up and relax.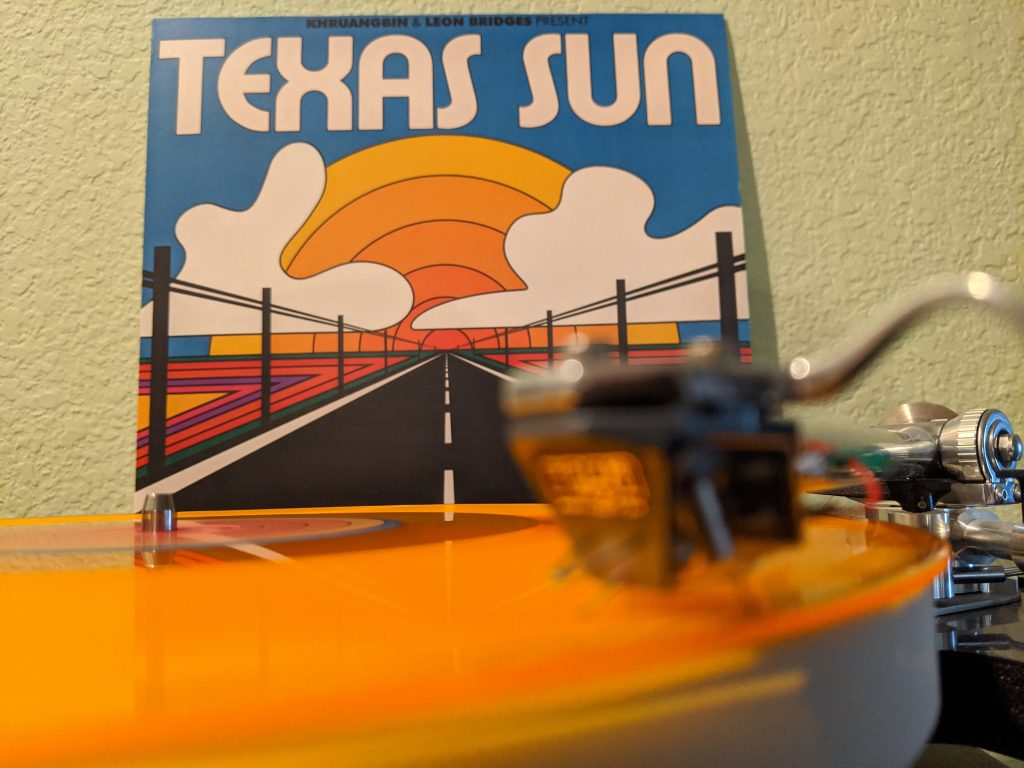 With Leon Bridges opening up soon after, you immediately get the sense that he's exactly where he wants to be. His voice conveys a sense of ease that, just like the excellent instrumental work of Khruangbin, demands you do the same. I was glad I already had my beverage in hand, ready for enjoyment.
The song, aptly named "Texas Sun", is about that exactly. If you've driven across Texas during the summer months, the one thing you'll take away from it, if nothing else, is the weather. Big blue skies, and a warm touch from your friendly Texas Sun.
The second song, Midnight, continues in much the same way. While I didn't find myself enjoying it quite as much, it still felt wholesome and reminded me of summers in Texas.
Beer of Choice
This evening, my beverage of choice was the Guayabera Citra Pale Ale by Cigar City Brewing. I always know I'm in for a special treat when CCB is involved. I have yet to see a bad beer from them.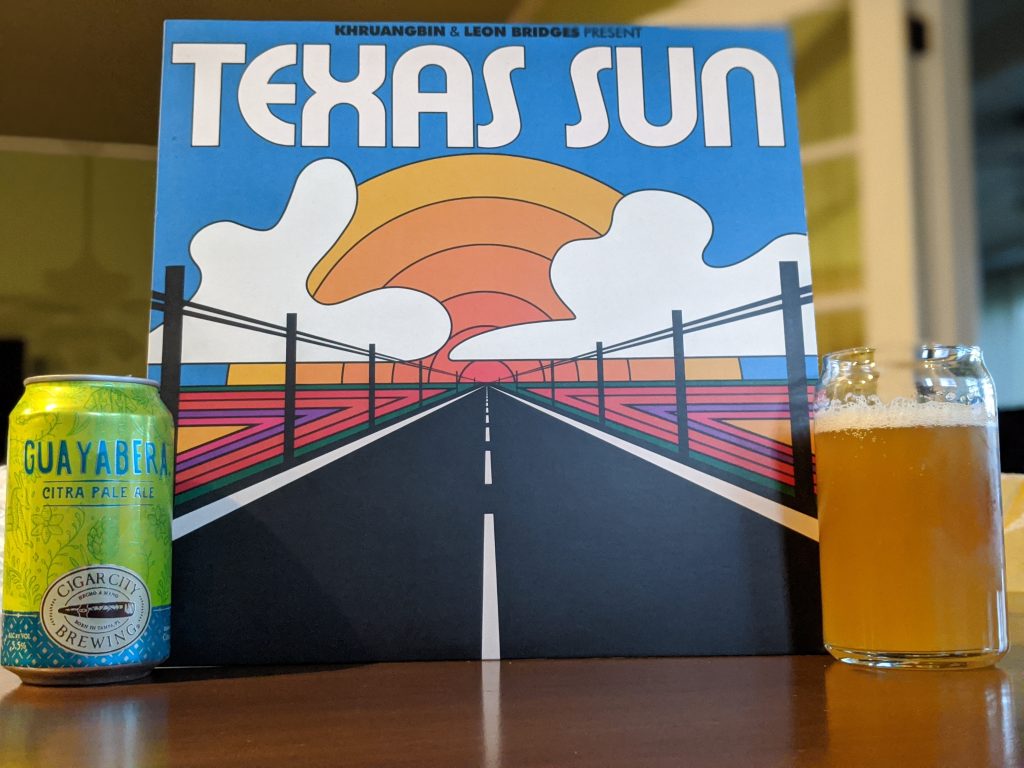 This hazy ale smells of citrus when poured. And that carried through onto the palette. A wonderful blend of malts and citrus really through me for a loop the first time I had a sip, since its those malts that I normally don't get from a standard pale ale.
Either way, the beer left a lasting impression that it would be best enjoyed by the pool. It's not true for all pale ales, but the masters at Cigar City pulled it off again. You know what else could be enjoyed by the pool? Texas Sun.
The ABV is a mild 5.5%, which means this is a beverage that can be enjoyed over a long period without significant issues (for me atleast!).
Finishing Notes
What a fine evening. I got to listen to a wonderfully recorded, mastered, and pressed, album. And I got to do so while also enjoying a fine frosty beverage. It's safe to say that Leon Bridges and Khruangbin hit this collaboration LP out of the park and it has me excited for what could come next.
The beer was not only excellent on its own, but it imparted the same feelings that I got from the album. Match made in heaven? Well, that's really for you to decide.
Until next time!