This week I dive into the collaborative album by music legends Rostam and Hamilton Leithauser. Each, with their unique styles, combine to make an album that is part rock, part mysticism, but still thoroughly a good time. If you had told me that the venerable Rostam and Leithauser were going to release a collaboration, I would have simply laughed. Indeed, at first it seems like such an odd duo.
Each has their own distinct style. While I was excited at the prospect of them working together, I was a little scared because I wasn't sure what it was going to be like. Still, I knew I had to reserve judgement until release. Well, at the time of this writing, the album isn't the spring chicken that it used to be, coming up on three and a half years of age. In this review, I'll talk about my impressions of the album, how it has aged, and talk about a rather special beer I've paired with it for this session.
Let's Talk Music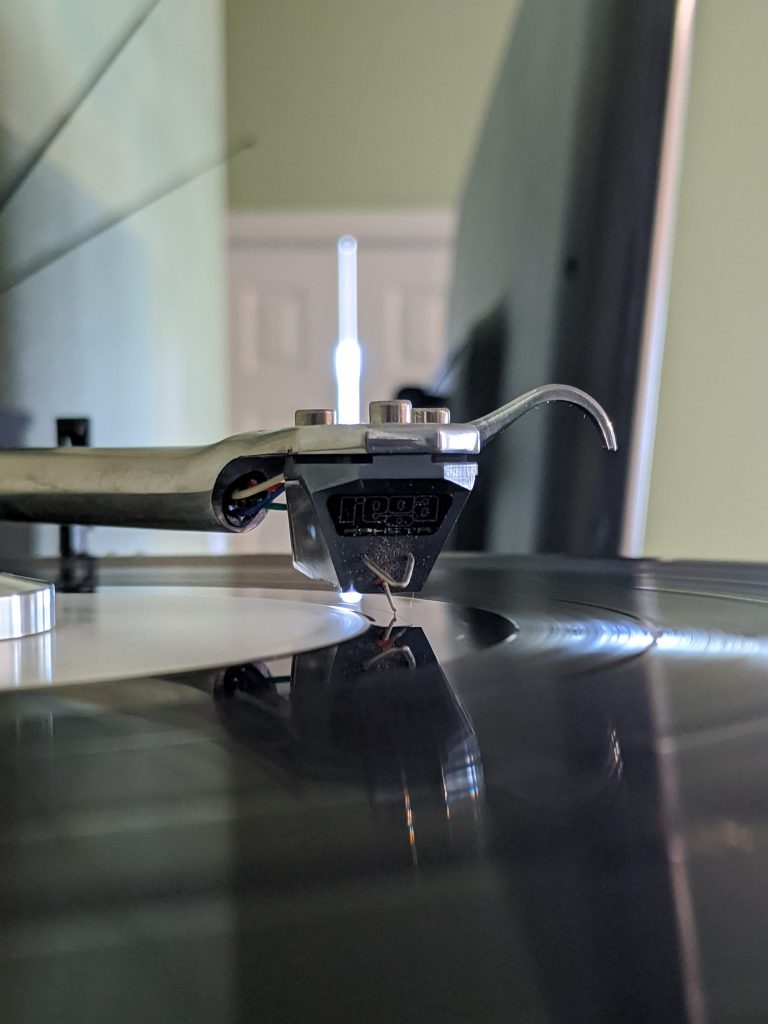 I heard the album a few times digitally before taking the plunge for the record. I'll be the first to admit that having kids has somewhat impacted my ability to not only purchase, but enjoy vinyl. Gone are the days of turning it up and really experiencing an album. Still, I do my best after the kids go to sleep. Anyways, let's get down to business. I'll only talk in depth about a few tracks, but don't worry, the entire album is glorious for reasons I'll note later.
The album opens up with their first single, and title song – I had a dream that you were mine. I usually don't like being "that guy", but this one is still my favorite of the entire album, but for good reason. Even though my story is far happier, I feel a connection to the song. It brings me back to when I was first going out with my now wife. She was the first woman whom I thought "this is it". And so upon first listen of the song I was hooked. It didn't matter what the rest of the album sounded like, I was sold.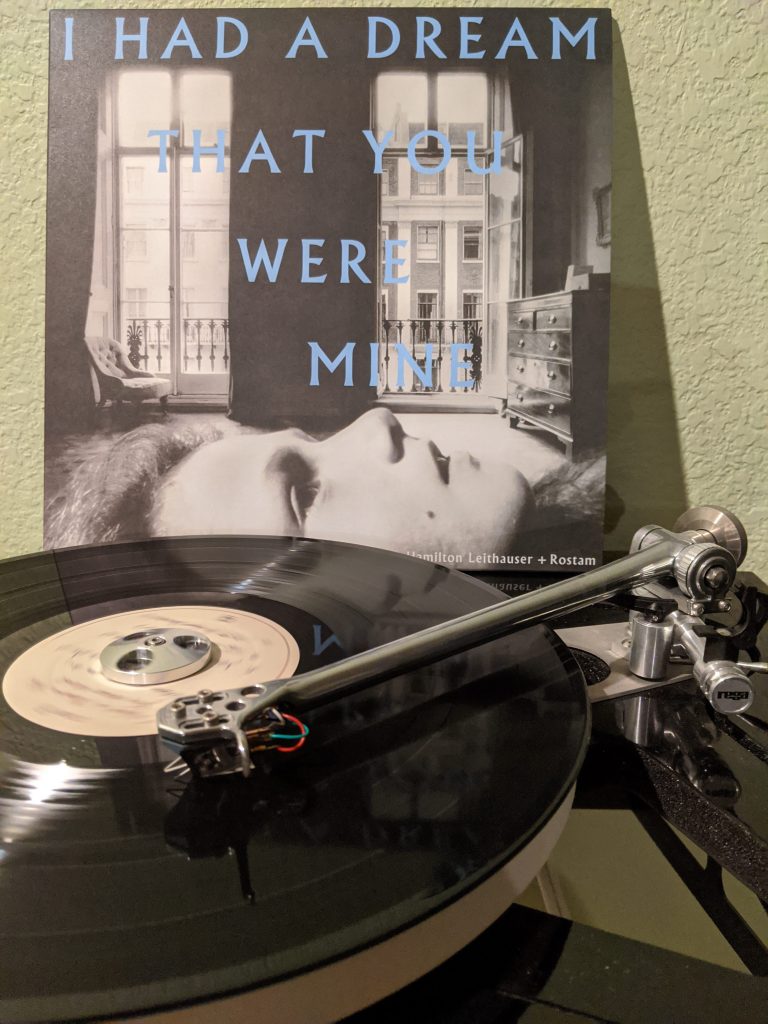 Back to the music though, the opening track really takes you through a range of emotions from beginning to end. Happiness, hope, despair, and finally acceptance. In the same sense, the music video also perfectly represents the states. Just beautiftul.
The next few tracks, "Sick as a Dog", and "Rough Going" continue this theme beautifully. The lyrics are sad, yet hopeful – loving, yet lost. They really make you think about those around you and appreciate what you have. It's not often that a song can make you contemplate those things so deeply, but it happens without fail every time here.
The fourth track, "In a Black Out", was the second single to be released. It opens with a wonderful guitar solo and just leads from there. Just like others may have mentioned, this is my 2nd favorite track, for the same reasons as the first. I think we can see a theme here.
The Album In Review
I think what I keep coming back to with this wonderful album is the melodic tones that the duo create. Not only is Rostam showing his mastering genius like ever before, but him and Leithauser prove that when you put two masters of their art together, you truly get something special.
From beginning to end, the album simply demands your attention and requires that you not divert for your phone or anything else. The lyrics are as meaningful as the rhythms and melodies are impactful. It gets me excited for what could come next, if something is even in the works.
What about the Beer?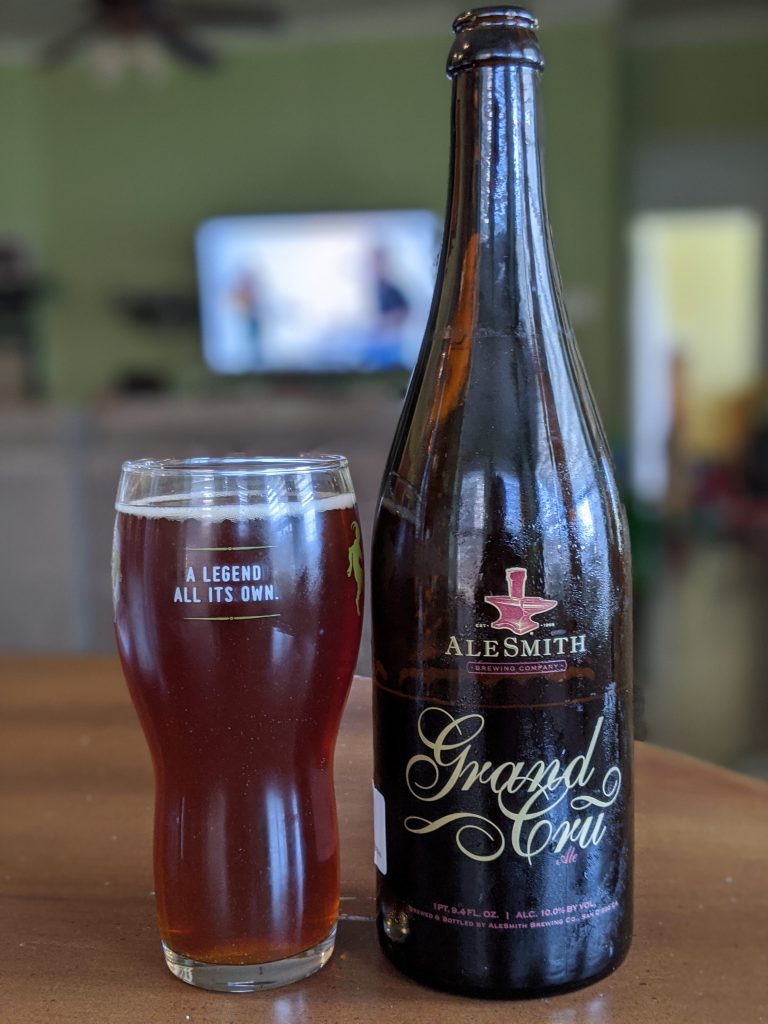 Oh, I didn't forget. This evening, I am being joined by a truly special 2016 release of the Grand Cru by Alesmith Brewing Company. When I found this beer in my fridge, I honestly thought it was a wine. The lettering and how it was packaged just screamed wine. So it was with much surprise that I found a beer I had accidentally "on purpose" aging since 2016! Not only that, but it was bottled around the same time as when the album was released.
Poured a dark hazy brown, the beer smells of fruits and with a general sweetness. This is one of those beers that not only gets better with age, but gets better as it warms up (to a certain degree). There's a fruitiness to the taste that hides the 10% ABV beautifully. If it weren't for the quarantine right now (thanks COVID-19), I would have loved sharing this with others… that's how special it is.
If you ever get a chance to try this wonderful beer, I urge you to let it sit for at least 2 years, if possible.
Until next time!