It's been an exciting last month or so. Some would think that an international pandemic (in the form of COVID) would slow down the release of new products, but instead it seems to have had the opposite effect. On the same front, I can easily say that the next few months will be incredibly exciting and I can't wait to share my thoughts (after the reviews, of course).
Philharmonic Audio is back!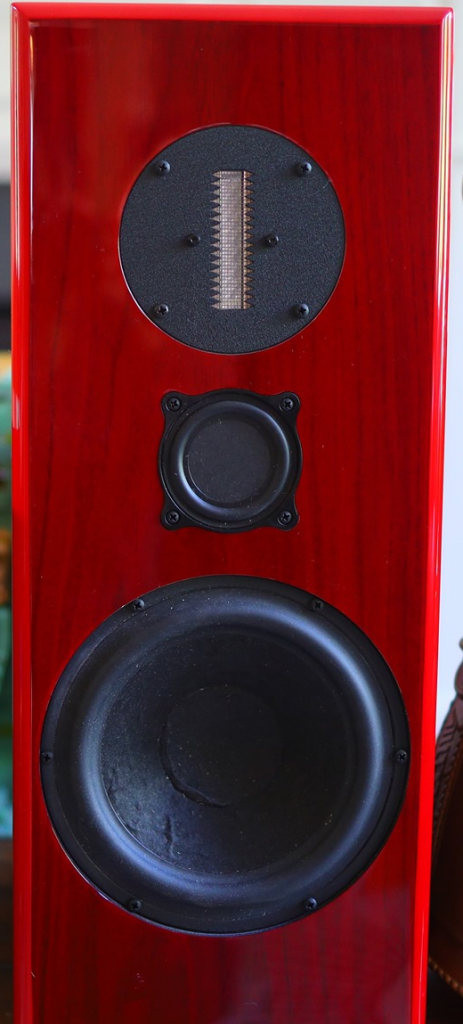 After finishing my review of the wonderful MHDT Orchid (which you can find here), I found out that Dennis Murphy of Philharmonic Audio is getting back into the speaker game. He will be releasing an updated BMR and Mini monitor. The BMR will feature the same RAAL tweeter and BMR midrange, but it is now mated to a 6″ SB Acoustics ceramic driver. This has me particularly excited since those ceramic drivers are stunning performers. The mini, by contrast, will feature a 5″ ceramic driver by SB Acoustics with an Aurum Cantus AMT (Accelerated Motion Tweeter).
Before continuing, I'd like to give credit to Dennis Murphy for the photos. As I don't have have them in hand (yet), I am unable to post my own photos.
You can read more about them on his website. The new BMR comes in at $1700 and the mini at a very attractive $900. Both will be finished in a beautiful piano-gloss walnut veneer with more finishes available in the future (depending on the success in the local markets here).
Speaking of the minis, I will be one of the lucky ones to get my hands on a pair to review. When I heard the news, I knew I had to plan a great system that would compliment them from top to bottom. I have two pairing planned on the amplifier side. First, I have the Audial Model A coming in shortly which will be driven by my reference S4 D/A converter It's sure to be a stunning combination. In addition, I'll be bringing out my reference Triode Lab tube system to shake things up – yes, I know I still need to get my review out for those components.
Now, I know what some may be thinking – it only has a 5″ monitor so bass will be limited. Well, fret not! To solve the low-end dilemma, I have a pair of the recently refreshed REL T/zero mk3 sub-woofers on the way to pair with the mini's. While they may have small drivers by sub-woofer standards, I fully expect their 6.5″ drivers to pair very nicely and provide a full range experience. Better yet, the final price between the minis and T/zeros is about the same as Dennis's new BMR monitor. I wonder if Dennis will let me borrow a pair of his new BMR's so I can compare the two directly?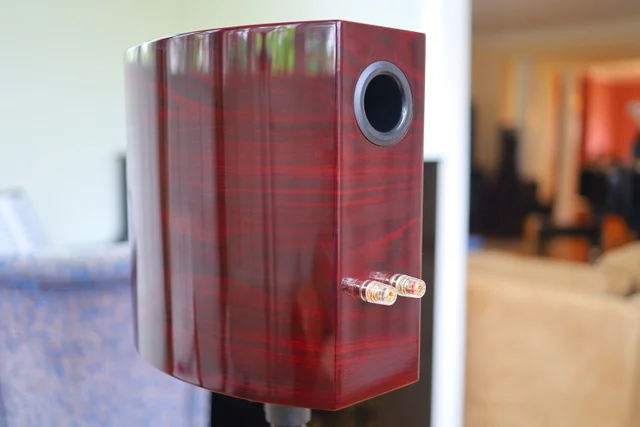 Anyways, I will be sure to post updates as I receive the equipment and begin my reviews. I think there's a lot of eyes on Dennis's new product launch. His previous BMR speakers were – and still are – considered gems in the audio world and almost never come up for sale. Knowing him, these new replacements will be worthy contenders for that title, albeit at a slightly higher price. I wouldn't be surprised if they proved more successful though, since there's a lot of people out there who were wanting something other than a piano black cabinet. I know I considered myself part of that group.
I was lucky enough to have owned and enjoyed a pair of the previous BMR's (with the 7″ Scanspeak driver), but ended up getting rid of them due to the black cabinet. It's not that it wasn't beautifully finished, just that they were boring to look at. I want my speakers to be like furniture and be part of the room decor. In that sense, I think Dennis is absolutely going in the right direction. For those that are still after the "old" BMR though, they can still be purchased through Salk Sound with custom veneers here.
Till next time!