Have you ever accidentally stumbled onto a band you liked because of the album artwork? This is a perfect example of that for me – I had never heard of Mt. Joy before crossing paths with their self-titled album back in 2018. After the smashing hit that was their debut album, I found myself wondering if they'd be able to match it for their sophomore attempt.
The System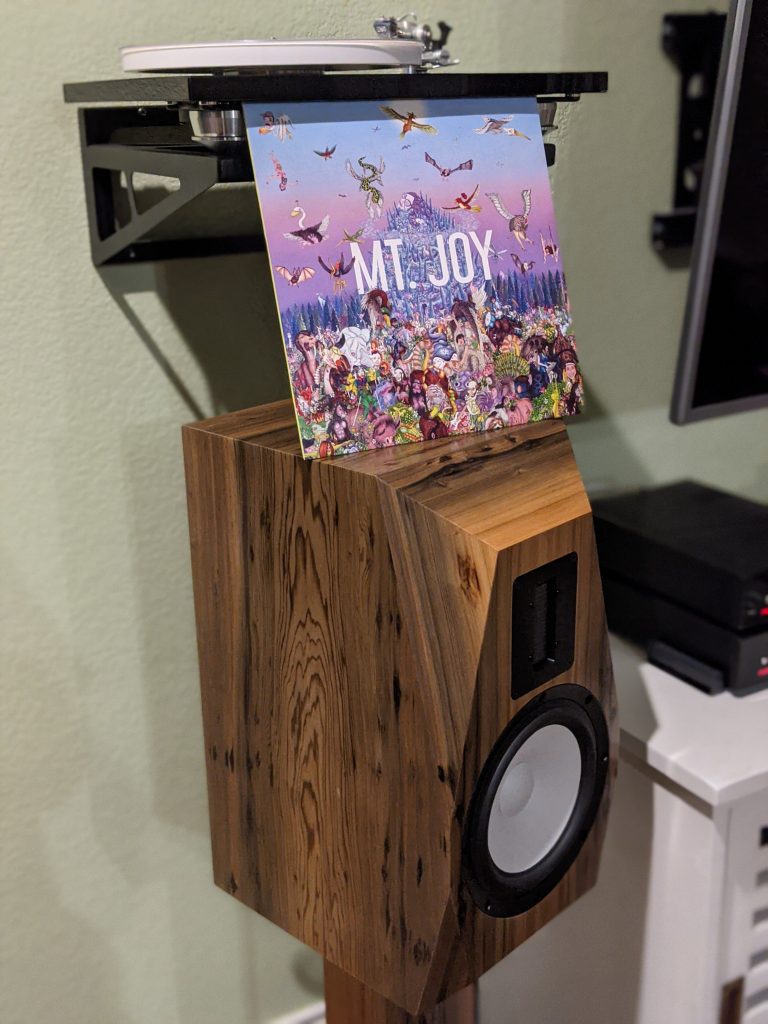 Before talking about the album, I like to make a quick note about the system. On the source side of things is my trusty and venerable Rega RP10 feeding a Rega Aria. I'll get a review out about Rega and their turntables at some point. In short though, their flagship turntables are lifelong companions.
Down the chain, we get to the Rega Osiris, my reference solid-state integrated amplifier. Despite its age, the Osiris still pulls its punches against the new kids on the block. I know that science says all amplifiers should sound the same, but my ears tell me something different – I like what the Osiris is putting down.
On the speaker side are the Selah Audio Ritorno's. These have been an absolute pleasure to have in my system and are my current reference until my Rega RS10's are allowed out of the closet – many thanks to my kids.
Onto the Music
When I finally got the record in the mail, I was already quite acquainted with the digital version of the album. Still though, I'm always curious to hear how the two versions are mastered differently, if at all. Needless to say, this album impressed and I'll explain why later on. For now, let's get to the tunes.
Onto one of my favorite tracks (Let Loose), the vocals are supported by wonderful guitar-work that dances across the stage and light drum-work that could go missed if you weren't listening for it. Oftentimes you see a albums mastered to accentuate the drums, but that isn't the case here. And it's definitely appreciated. The melody encourages the listener to hum along and even get up for some dancing if need be.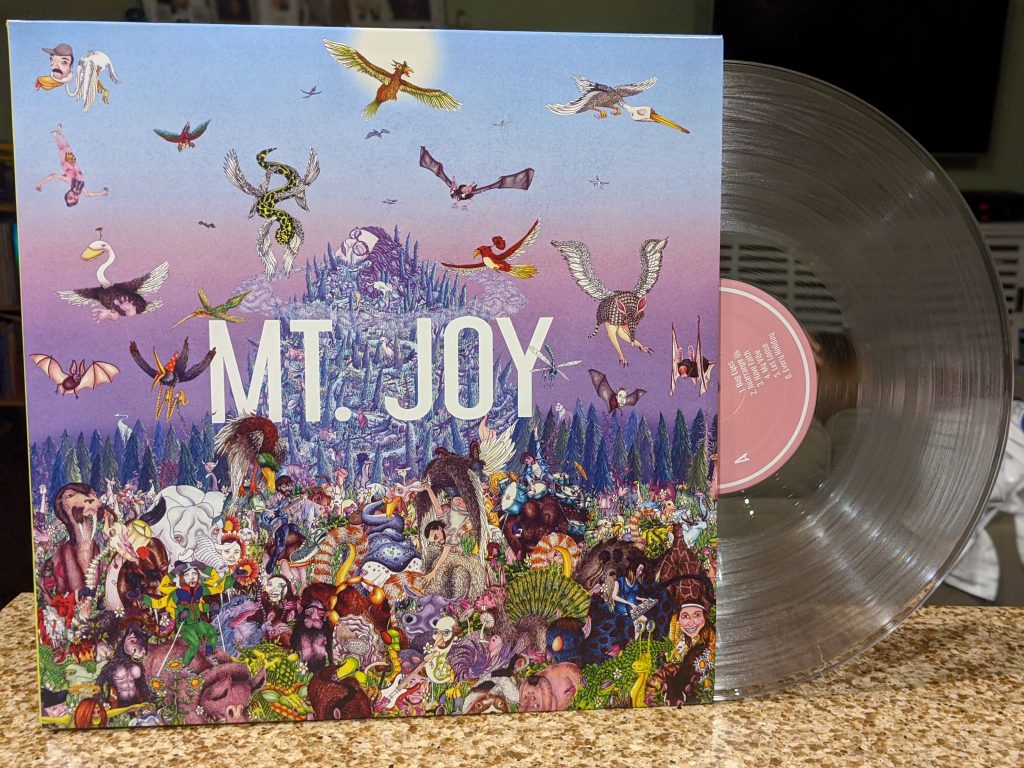 With the follow-up track, Every Holiday, we're treated with a different side of the band. It's a little bit slower with great background vocals that really help drive home the overall theme of the album – Growth. Where the previous track made you want to dance, this one brings up someone somber memories of a bygone era, but the listener is still encouraged to look forward. Again, the theme here is growth.
The mastering of the track is just lovely. If you close your eyes, you definitely get the feeling that you're getting a personal performance. There's air around the instruments and you can almost hear them tapping their feet as they play on.
With "Come With Me", we're back to the upbeat nature that we came to know with first half of the album. By this point, it's pretty obvious that they're telling a story. But it's sometimes easy to forget with how great this album sounds. It's a great reminder why I love vinyl so much – it sounds so much better than the digital version that makes me question my understanding of recording and mastering.
Onto the back-half of the album, the sound changes from a slightly pop to more folk while keeping all of the energy and direction. It goes to show the great variety and skill of Mt. Joy. The part I'm still impressed with is the overall balance of the album. No single instrument draws too much attention to itself, instead preferring to add to the whole sound. In some ways that musicality reminds me of 'Kings of Leon'. I'll probably get some flak for that, but I stand by my statement. Anyways, back to the music!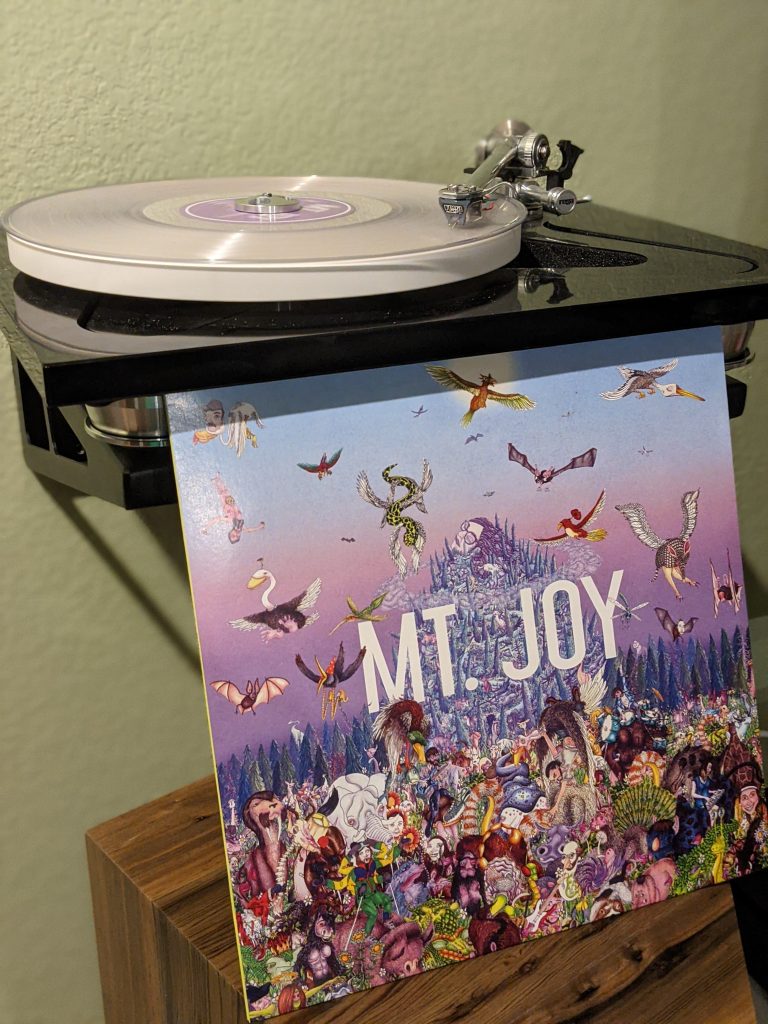 My favorite track on the 2nd half of the album is (Us/Become). It's the first time in the album that the drummer is brought further forward into the mix, being a highlight of the melody. The left/right balance plays so well with the center-line vocals that I had to listen to the track again immediately. It was that spectacular.
I was surprised when I first heard it, but the last track "Strangers" is almost entirely vocals. It was a rather pleasant surprise and went to show off how accomplished the band is. If, as a band, you can keep someone's attention with mostly vocals, then you're obviously doing something right. I was so shocked by how good this sounded on vinyl that I had to go listen to it again on the digital copy. I didn't get the same goosebumps. I'm almost disappointed because I want to feel this way every-time I hear the album – I'm not able to listen to vinyl every time. A shame, I know.
It's hard to believe that the album is over at this point.
The Album In Review
I think it's fair to say that Mt. Joy hit it out of the park. I wasn't sure if they'd be able to top their first album but I was very wrong. Listening was simply a joy and I am more than happy to keep this album in my collection for a long time to come.
Yep, that was a short selection. Let's talk about the beverage of choice.
What About the Beer?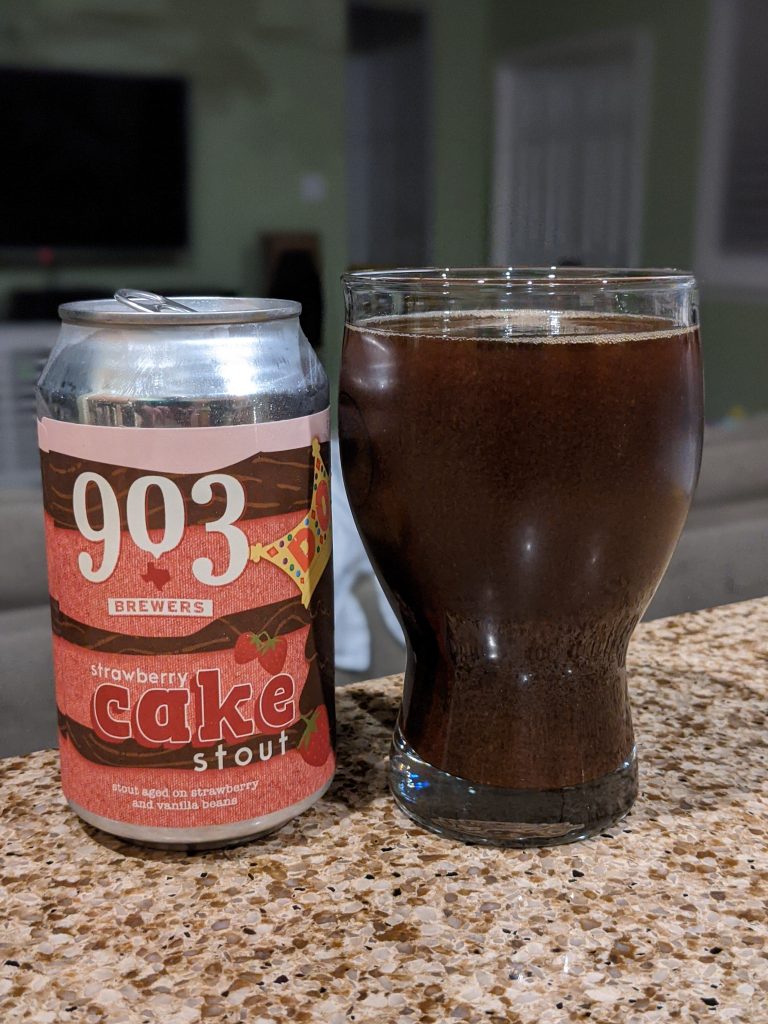 Joining me this evening is a special stout from 903 – Down With the PastryArchy (Strawberry Cake Stout). When I think of stouts, I generally tend to go in two directions, Russian or Sweet. In this case with 903, it's a sweet stout. I know that doesn't excite everyone, but doesn't it just sound delicious?
903 has been doing these styles of beer for a while and they've always been a favorite in this household. I can already hear beer enthusiasts taken aback by a beer that's basically the stout version of a cake. Not very hoppy, but that's okay.
Sometimes you just need a sweet beer and 903 is always a fine choice in this regard.
Cheers. Until next time!