It's been a while. And as you might have guessed, I've been busy. For those in the know, buying a house and getting ready to move has a way of keeping you busy. We're a few weeks out yet, but that still means packing away most of the "spare" audio gear. Don't worry though, that doesn't mean I haven't been listening to music or trying out new gear!
Okay, with that out of the way, let's talk about the target of today's rambling. Though I spend most of my time today in the world of indie (with some rock and pop thrown in), classical music holds a place very dear to my heart. In fact, there was a 11 year period where all I listened to was classical. It's become quite the topic with my wife since it means I missed out on all of the hottest music back in the day.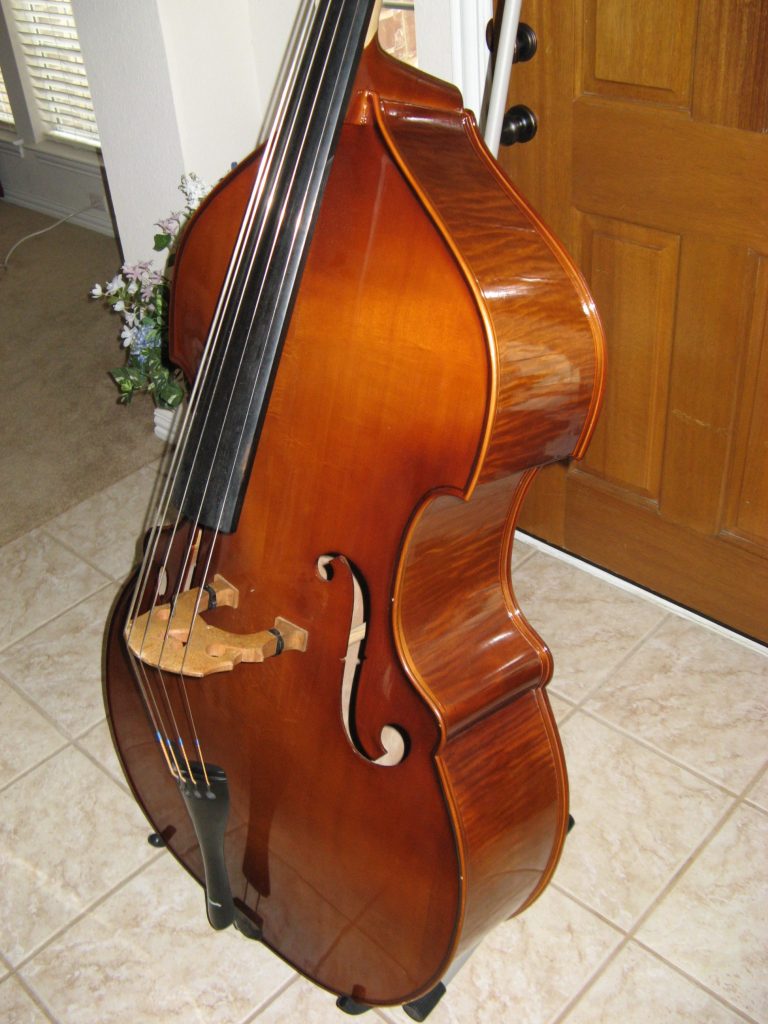 Within the realm of classical music, Double Bass performance is of particular interest to me. Its other common names would be "Stand-up Bass", "Contrabass", "Bass Viol", or simply "Bass". If you're asking why, it's quite simple. Back before I changed majors to Computer Science, I had a full ride for Double Bass Performance. For those that like details, I play a 5-string 7/8th Busetto Bass. I probably could have switched to a full size or 5/4th, but that's a topic for another day.
The artist for today is Gary Karr, the current virtuoso for the bass. If you play the instrument, you know his name alongside others like Dragonetti, Bottesini, Simandl, and my personal favorite Koussevitzky. The album today is of early recordings in Gary Karr's history. Alrighty, let's jump in.
Music, Music, Music
The first thing that you notice is the very distinct left/right balance. Gary is on the left with the accompanying piano on the right. It leads to a very enjoyable performance, and in my opinion goes a long way to making the performance.
The opening track is one that's very dear to my heart. And it's also one that every bassist will have played at some point in their career.
Even though I don't pick up my bass near as often as I should (it's been a good decade since I've played seriously), I can still play this Sonata by heart. That should speak to how much of an impact it has had on my life.
Listening to Gary play is just a joy. The left/right balance also goes a long way in preserving a sound-stage that would otherwise be lost between a soloist and piano accompaniment.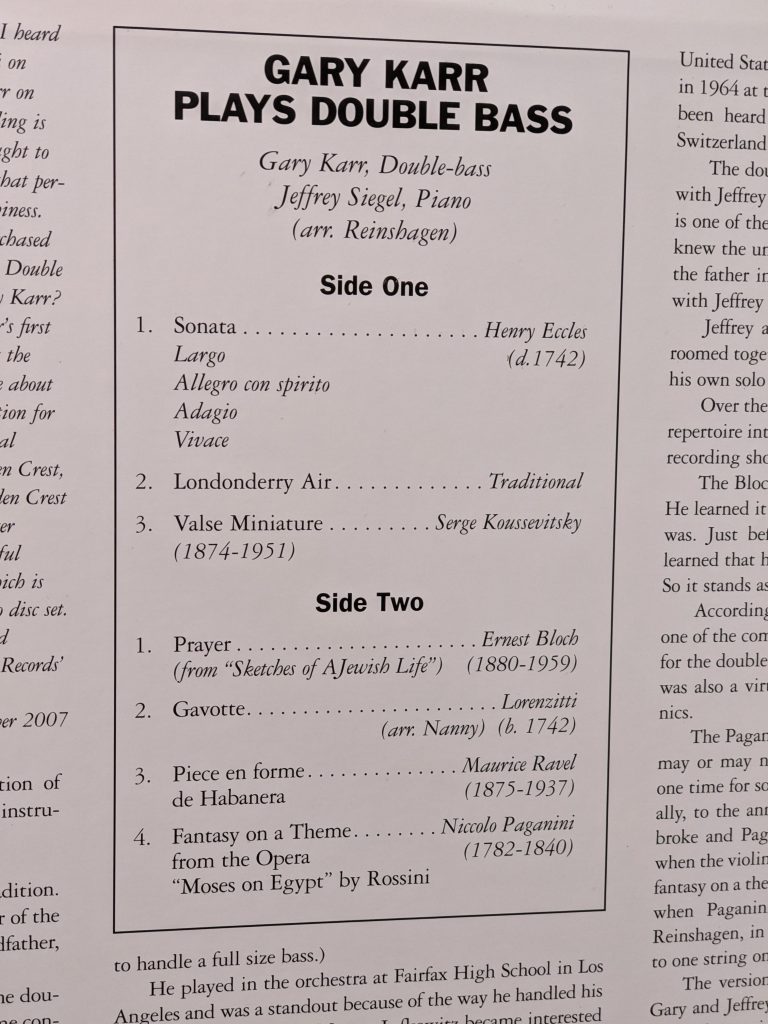 The third movement, slow as it may be, is my favorite because it allowed the greatest creative freedom. Here Gary shows his expertise by really
The second track, Londonderry Air, is immediately recognizeable. While not true for everyone, it brings back happy memories for me. Even though the Double Bass was my primary instrument, it still surprises me just how dynamic and dear-to-the-heart it can be. I think most expect something lumbering, but I honestly believe the bass to be one of the most verastile instruments among the string family. With this track, Gary does such a great job of grabbing your attention and keeping you in that happy place that it's easy to forget what you're doing.
As I sat there listening, enjoying my beverage of choice, I couldn't help but smile. There's a reason I keep coming back to this album as one of my favorite soloist recordings.
Getting to "Gavotte", this is simply a fun track that never fails to have me wanting to play it again. My only complaint is that it's over just as soon as it begins – two minutes isn't long enough. For being a track in the back half of the album, it has great energy.
Some may not know this, but the last track is traditionally played on a single string as that's how it was written. When you hear that, it makes you wonder "how can such a track be interesting to listen to?". Well, Gary is here to prove all non-believers wrong. For the entire 9 minutes, it's simply a joy listening to how expressive and masterful Gary.
The Album In Review
Every time I listen to this album, I think about what brings me back time and time again. And I think it simply comes down to the energy and feeling in the album. When you listen, you can clearly hear (and feel) Gary throwing all of his emotions into what he's playing. It's easy to do when you have vocals, but when you get goose-bumps listening to an instrumental album, that's when you know you've found something special.
And that's how I feel every time I listen to this masterpiece.
About the Beer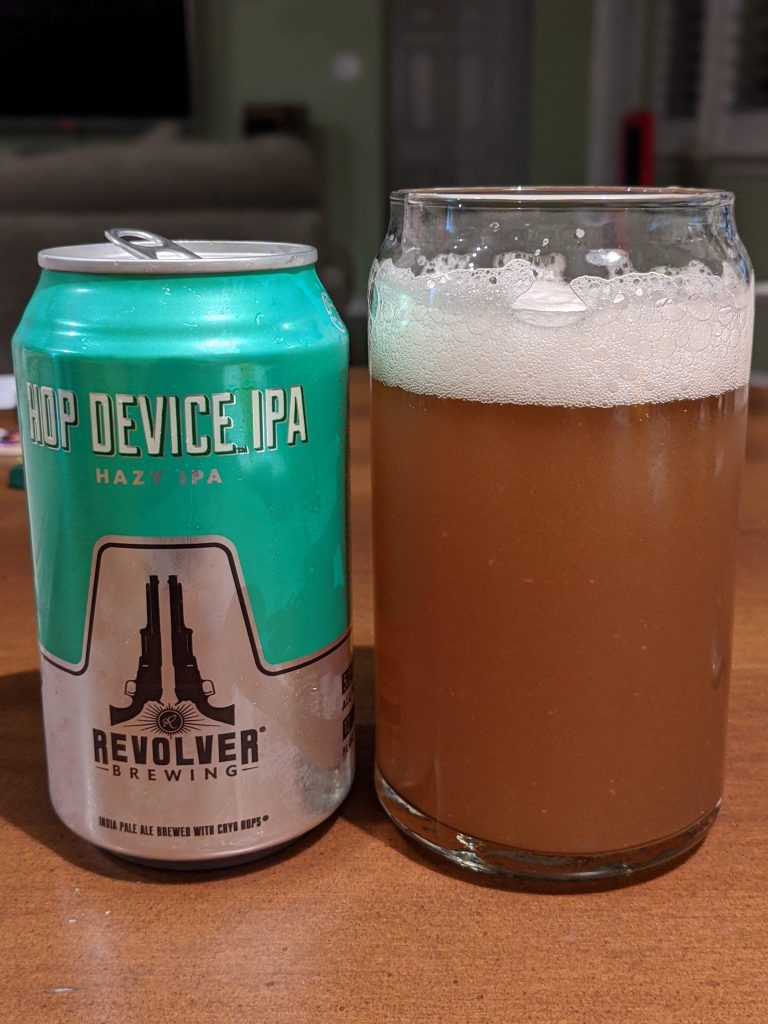 I chose this beer because it is singular in flavor. A single ingredient was chosen just like Gary is the focus of the album. The Hop Device IPA by Revolver is the most hop-forward beverage I've ever had from them. Also interesting is it's ABV coming in at a middle-of-the-road 5.2%. This in itself was interesting for me since most Hazy IPA's clock in closer to 7%. What this meant in actual practice was that the IPA was light enough to enjoy, for instance, by the poolside, but "heavy" enough that it had more flavors than your standard fare of summer beverages.
I gave it a 3.5/5. In my book, this is perfectly average. This means while I wouldn't go out of my way to find it or avoid it, I would be perfectly content if it were the only beer available.
Until next time! Be on the lookout for the final part of my Christmas Beer Advent Calendar.
Cheers.