The last few months have been quite challenging for me. As it turns out, moving into a new house is a lot of work and getting projects done has taken quite a bit of time away from this wonderful hobby. But here I am with a list of things I want to write about but only so much time to do so.
A New Dedicated Listening Space
I've mentioned it in some previous posts, but work is in progress to transform our dedicated media room into a haven for musical reproduction. Part of the selling point for this house was this room and I'm very excited to be making progress with it. The final step is to treat the room and I've spent quite a bit of time measuring, using ye ol' mathematics and talking with representatives with GIK Acoustics to come up with a comprehensive plan to turn the room into my dream acoustical paradise.
Hey, I'm going to be in this house for a long while, so I might as well enjoy it. I view panels as an investment that is well worth the cost, since they can move with me to the next house. As of writing this, I am still eagerly awaiting delivery of the panels, due the first week of May. Posts to follow with full pictures of the installation and room transformation.
Philharmonic's new BMR Tower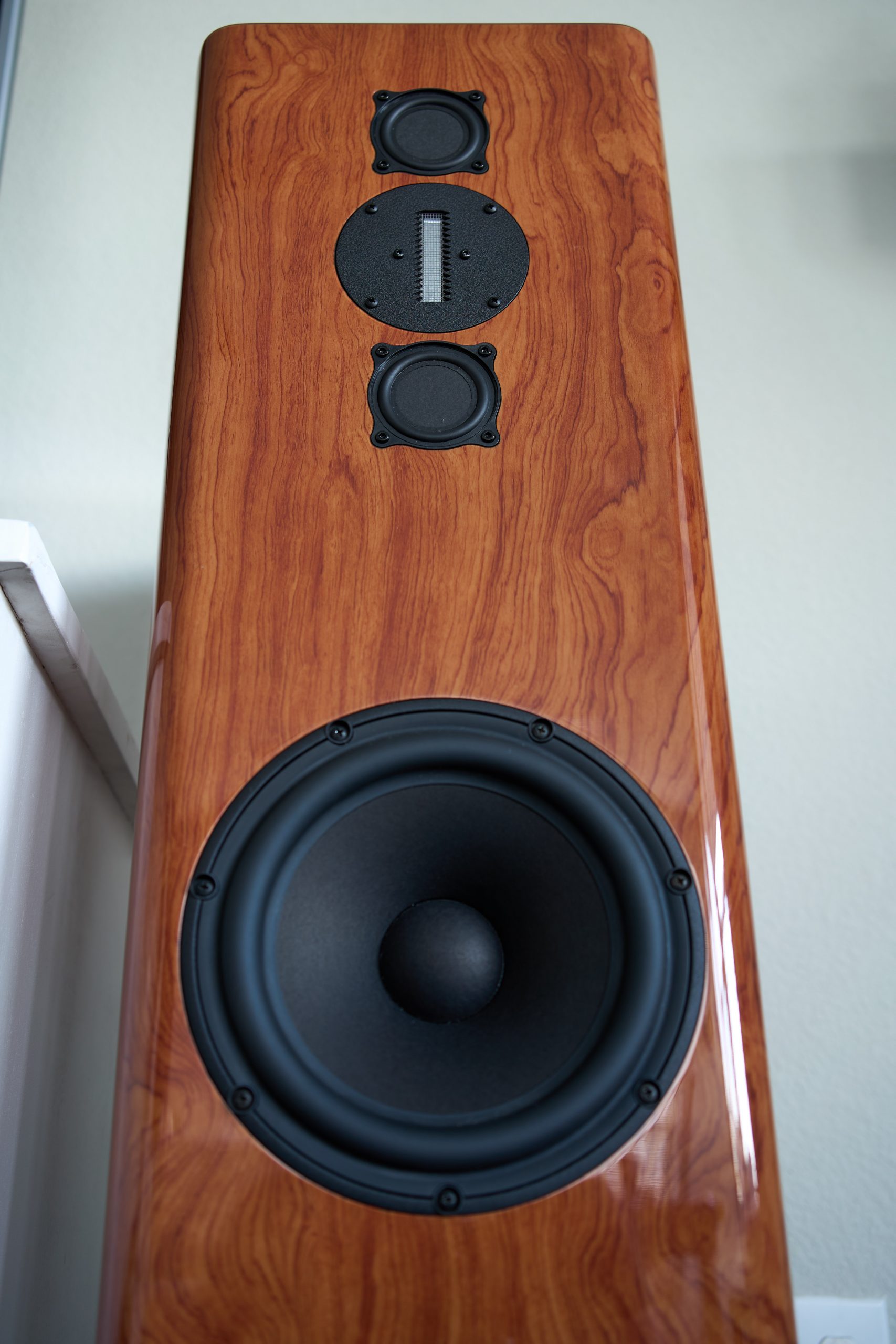 A new challenger has appeared. It should be no at this point that I do very much enjoy speakers that employ the BMR driver. Fresh off the press are these new towers by well known crossover designer Dennis Murphy. Much like their (very successful) smaller brethren, these employ a the RAAL 64-10x OEM tweeter mated to a deceptively small BMR midrange.
Unlike the monitor though, these new towers utilize a pair of BMR's for a MTM configuration. While the crossover point remains the same, the extra driver helps tremendously in power handling and overall clarity in that all important mid-range. On the low end is the venerable 8″ Scanspeak Revelator – the very same used in Dennis's Philharmonic 3 that was much loved for its performance (but lacked a decidedly important WAF/SAF). I know my wife would have killed me for purchasing the latter, but she is more than happy to have these new towers in the living room.
Early impressions are quite impressive. Needless to say, this measures very flat and I'm happy to say that I am the proud new owner of a Minidsp UMIK-2 that I will be using for my next and following reviews.
Audial is back with new electronics!
It's no secret that I quite enjoy Pedja Rogic's work over at Audial. 2021 is turning out to be a busy year for him, with the release of the highly anticipated S5 D/A converter and an updated integrated amplifier. I'm already on a list to receive the S5, but I'm patiently awaiting for more details on the integrated for making a move there. Once I have received the S5 though, I will include a full review including pictures of the internals.
I am currently wrapping up my review of their Model A integrated, which has been a wonderful experience. With it, I will include some snippets about the new BMR Towers, though their full review is still a few weeks off.
Concluding Thoughts
I'm hoping to find time to get back to reviewing vinyl albums. My turntable currently resides in the media room and until the panels get installed, it's no place for listener's ears. While it's okay for movies, it's hard to use for critical listening.
Until next time!