I've heard it multiple times some of the best money spent on a serious stereo system is spent on the room itself. While it was always something that I knew about, it was never something I could act on. This was primarily due to two reasons; first, I didn't have the room for it. And second, sound panels aren't necessarily known for their beauty. For the vast majority of my music listening "career", my reference speakers lived the living room while my secondary system was in the office.
Luckily for me at least, the dimensions of those living rooms were quite massive and besides the rear wall, I was essentially listening in an open space.
At the beginning of 2021 though, that changed. My family and I were suddenly in the market for a new house. With a new house meant new possibilities. Luckily (or not), the house we ended up had a dedicated media room. At first I thought my music worries were over, but as soon as I setup my system and queued up a track on my RP10, I knew there'd be issues.
Put simply, a few minutes of music at any reasonable volume resulted in fatigue setting in. This was, unfortunately for me, the source of much frustration, as my shiny new room was rendered useless.
Looking For A Solution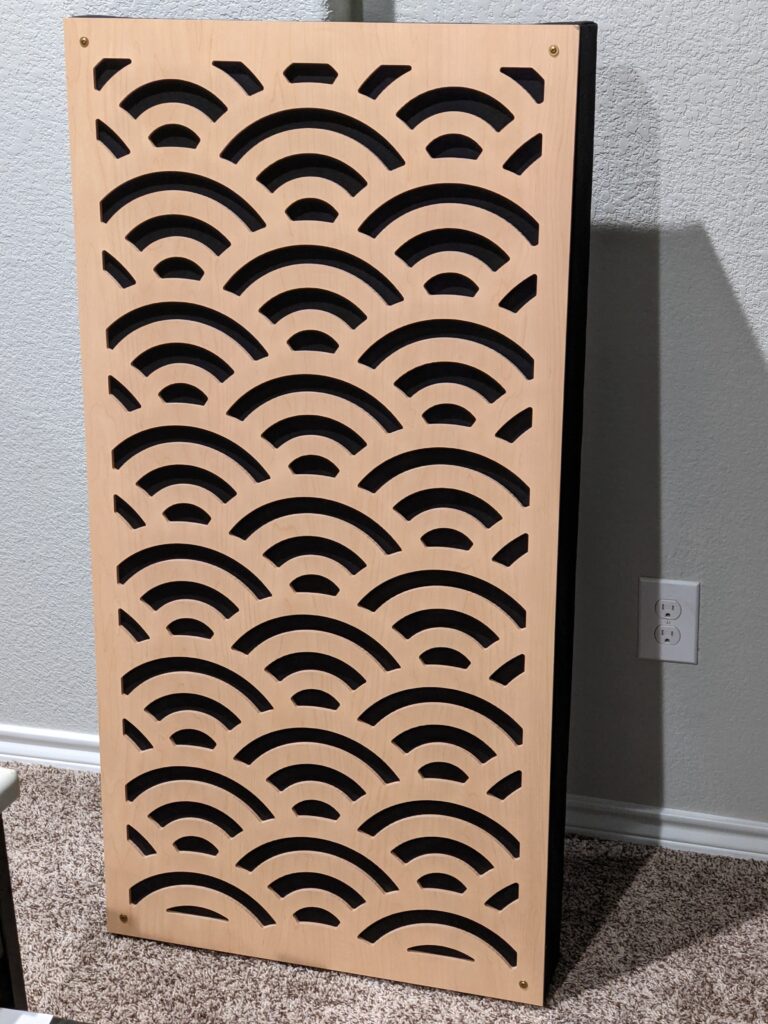 So I set out for a solution. I knew I needed panels, but I had no idea what kind or where to put them. After spending a few weeks researching and coming up with possible solutions, I ended up with two options:
DIY the panels. This is a very popular solution that many people have done. The supplies are relatively simple, consisting of (at its root) wood 2×4's, Owens Corning 703 insulation, and fabric.
Buy through a company that specializes in the subject like GIK Acoustics and have the panels all pre-made. The only real downside here is that you're paying a premium, as with any other not DIY product.
I want to quickly talk about each option and which one I decided to go with.
With the DIY route, I have the ability to control costs while maximizing room "coverage" for a given dollar. Most importantly, in my opinion, it allows you the ability to customize the size of panels for your environment. And construction isn't all too hard. Build a frame with 2x4s, put the insulation inside and wrap with fabric. The last step is crucial as some insulation types are known to have health concerns if inhaled. No one wants that.
The other route offers several advantages that I think are often overlooked. When you order panels pre-built, you can be sure they'll meet a certain standard. In addition, if you're like me, you may not have time to DIY. I have two kids running around the house and making time to write posts here is hard enough – can't imagine trying to build panels!
The "GIK" Difference
If it's not entirely obvious, I decided to go with pre-built panels by gik acoustics. Instead of trying to figure it out myself, I took precise measurements of the room and built 3D model that was then sent to GIK to help design around. I was then mated to a "sound expert" who helped add paneling to fit my budget.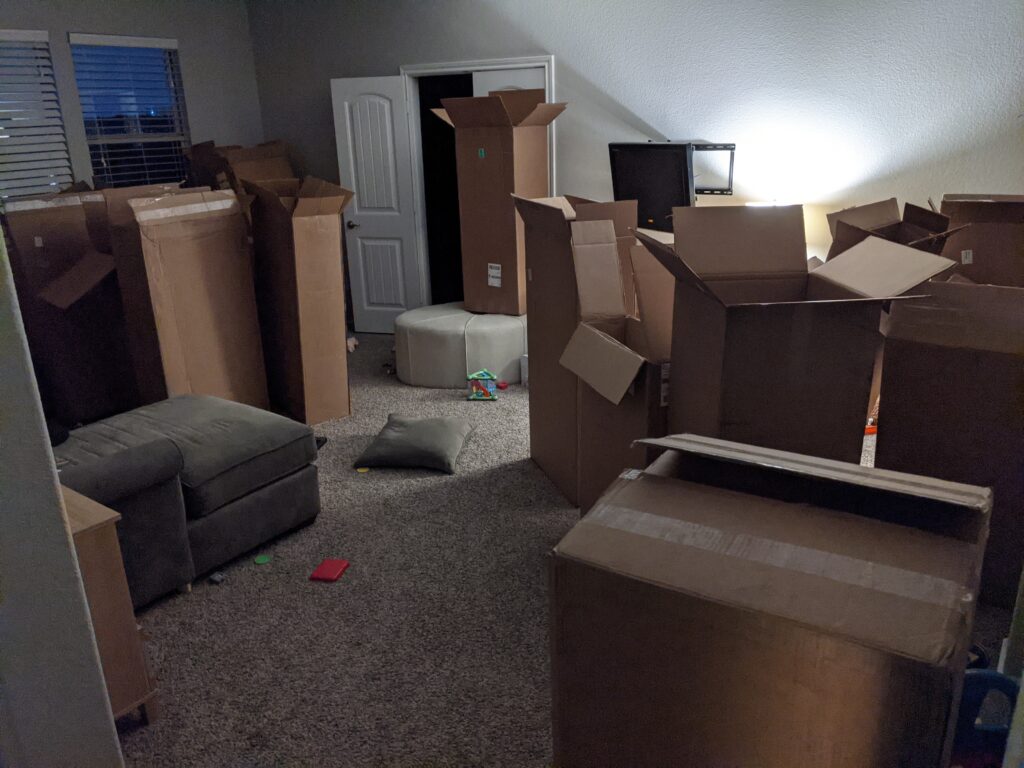 Overall it was a rather painless process. I was provided several options and after selecting was able to customize even further to suit my needs. For example, the original plan called for six 244 panels on the ceiling, but I had to change the two front-most to 242's to account for the projector screen.
When all was said and done, the total for everything would top four grand before shipping. I wouldn't expect just anyone to want (or even be able) to spend that much. So in this case, I have to thank GIK for working with me on the final product.
As for the final list of product ordered – see below.
2 -Tri-Trap Corner Bass Trap© with Range Limiter Custom Height 40"
2 -Tri-Trap Corner Bass Trap© with Range Limiter
2 -Monster Bass Trap w/FRT (Rectangle) with Range Limiters 24"x36"
4 -Monster Bass Trap w/FRT (Square) with Range Limiter
2 -244 Bass Trap w/FRT (24"x 48" rectangle) Full Range 
4 -4" Impression Series Bass Trap Diffusor/Absorber (Narrow)
4 -4" Impression Series Bass Trap Diffusor/Absorber (Rectangle)
3 -6" Impression Series Bass Trap Diffusor/Absorber (Rectangle)
2 -Soffit Bass Trap©  Full Range
1 -Soffit Bass Trap©  Full Range custom height 23"
2 -242 Acoustic Panel Full Range Rectangle 24"x36"
4 -244 Bass Trap w/FRT (24"x 36" rectangle) Full Range
If it seems like a lot, that's because it is! Perhaps too much, but only time will tell. I can always remove panels as needed, but adding is hard only because of the massive wait time when ordering. This is no fault of GIK, simply a byproduct of them receiving far more volume than normal in the last year or so.
On the Next Episode of….
This is just a preview of what I've been up to. The entire process of ordering, receiving, unboxing, and setting up was an experience. A good one, but an experience nonetheless.
I'm excited to be able to share more photos, videos, and before/after measurements with y'all in future posts, so be on the look out!