For the last two years, I've talked about a yearly advent calendar that my lovely wife puts together for me. We're on the fifth year now and every year it's been a wonderful replacement for normal gifts. To be honest, it suits me better anyways as I have a terrible habit of purchasing anything I want anyways. And it lets my wife put a little personalization into it.
Every year I'm ever more impressed that she manages to find 25 new beers. Yes, there's thousands to choose from across the whole of the United States (and World of that matter), but the selection in our area has been found lacking at times unless you're willing to spend serious coin per can or bottle.
This year, the opening of beers was handled a bit differently. Previously, they were all in order from worst to best rating based on Untappd. This year though, they are unmarked and I get to pick beers at random. It's entirely possible I could have one of the best beers on the first day via this method, but we felt it time to switch things up from the normal.
Without further ado, let's get cracking!
Where has all the regularity gone?
It's no mystery that my regular cadence of posts has dropped off a cliff. While this makes me sad, it is not without purpose. I have taken up additional contract work on the side that is taking up time that would otherwise be spent reviewing equipment, records, and beer. I'm currently in talks to bring some normalcy to that work, so I hope to be back to a somewhat normal cadence soon.
1, 2, 3…. and so on
Last year I talked over the beers one by one. I don't intend to do that this year, only talk about the high points and the ones that surprised me. You'll notice that some of them have a very nice out-of-focus Christmas Tree in the background. I had very much intended to do this style for every single beer, but time escaped me and that didn't happen this time around. Oh well, maybe next year.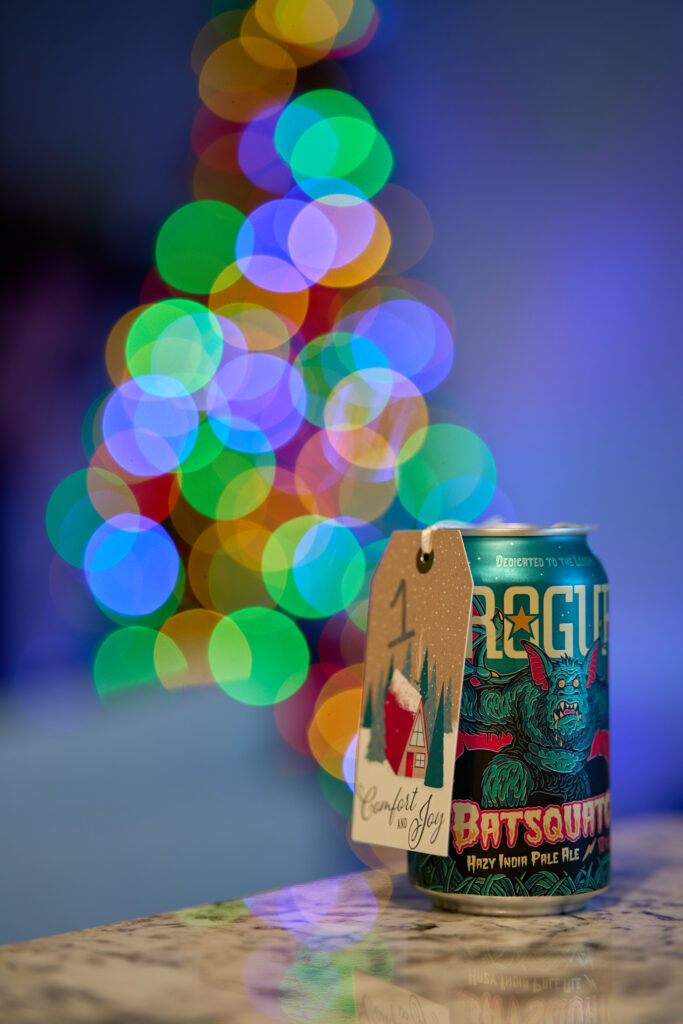 I think there are some important things to note before I talk about the surprises and general themes. Almost all of my ratings are in the 3.5 – 4 range. What does this mean? Here's a handy dandy list. Though I should rate below a 3, I generally don't unless the beer is absolute garbage. I have rated very few beers above 4 or 4.25.
3 – At least it's better than miller
3.25 – I'd drink it, but don't expect me to go for round 2
3.5 – About average. I enjoyed drinking it, and would order again on occasion.
3.75 – Flavor more enjoyable – more likely to order
4 – In my mind, a truly good beer. Would actively seek out to purchase for the home fridge
4.25+ – cream of the crop
The Surprises
First, there were quite a few appearances from Martin House Brewery. I'm not entirely surprised since they've been on a roll with their small-batch brewing lately. They have had a habit lately of trying basically anything just to see how it turns out. This has resulted in some absolute winners with the downside being that those winners will almost never see the light of day again. By that same token, their Blue Dream was tough for me to finish. It wasn't necessarily gross, but a bit too much of a single flavor for me. My wife loved it though, so….
Lone Pint has always put out good beers and the Jabberwocky was no exception.
I was especially surprised by the 3 Nations Haze Wizard. I hold the brewery in a sort of "a bunch of good beers, but none exceptional". The Haze Wizard blew me away and I had to double take who made it. Bravo.
Lastly, the Stone Enjoy By was a pleasure to drink. Really, it's the first time I've had one of their beers in 3-4 years, just because they're usually far too bitter for me. But this wasn't the case and I wish I had more in the fridge.
Closing Thoughts
I really enjoy this Advent Calendar that has now become a tradition in our household. In that same light, I would encourage you to try the same. Nothing better than cracking open a beverage and sitting down to enjoy some music.
Until next time. Cheers!