I haven't mentioned it much, but I've been fighting my Osiris in the last few weeks. Yes, it's still a tremendous amplifier and will continue to be my solid state reference. That said, it had developed a 180hz hum (via the speakers) that I haven't been able to resolve regardless of internet suggested solutions. I was obviously pretty worried – the Osiris isn't a piece you can just buy on Amazon.
After a quick chat with Rega's USA distributor, Sound Org, it was determined that the best thing to do was bring it in. The current suspicion is that some bias has drifted and needs to be re-adjusted. Worst case, it will need to be sent back to Rega for repairs. We'll see what they say. At the end of the day though, it is incredibly relieving to know that the Osiris (and its stablemate, the Isis) have lifetime warranties. It means I never have to worry about it staying functionally perfect. And it's certainly convenient to be within driving distance of the distributor's headquarters.
What's in the system now?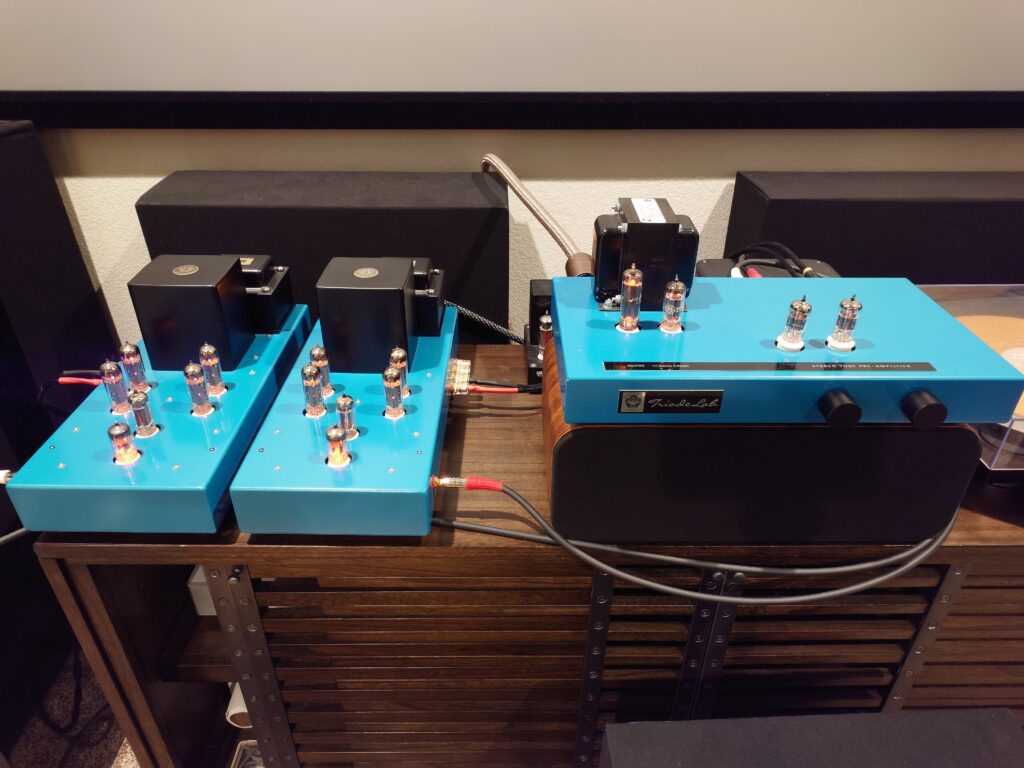 I'm so glad you asked. My reference Triode Lab pieces have made a return to the system. For those that don't know, they are the Au Pre Hi-Game Edition Pre Amplifier and two EL84M-FFX EL84 monoblocks. I hate to say it, but it's been a while and I had forgotten just how nice they sounded. Not only that, but I am re-reminded how much wattage really matters (or doesn't). The 26 watts that these put out are some of the best I've ever heard.
Anyways, I'm looking forward to finishing some of my long-overdue reviews with the Triode Lab in place. It may be time to go (and stay) tubes for a while.
I'll update whenever I hear back from Sound Org. I am truly hoping it's a quick turn-around but I won't be in any hurry going back to solid state.
Cheers